Meet the speaker line-up for the Fund Operator Summit | Europe 2022 summit.
If you would like to enrol your interest in speaking at a future event, please contact Dan Assor at danassor@clearpathanalysis.com.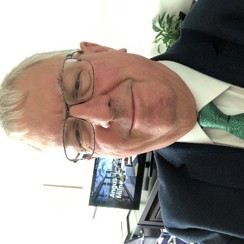 ANGUS MILNE
Director Risk & Compliance, TCI Fund Management
Angus is Director, Risk & Compliance, of TCI Fund Management Limited, having previously been Partner and Compliance Officer at its predecessor, The Children's Investment Fund Management (UK) LLP.  He joined the firm in 2007. TCI manages over US$50 billion, in equites and originated real estate development loans.   TCI manages a concentrated portfolio (mostly long positions) and undertakes fundamental analysis and research into the companies into which it invests. Many positions are held for multi-year periods and we actively engage with the management of those companies. Significant effort has been made in recent years to understand the company's plans to cut carbon emissions, and to encourage each company to put these plans to shareholder votes at general meetings. The firm is regulated by the FCA, and is an SEC Exempt Reporting Adviser. Through TCI Fund Services LLP, a middle/back-office services company, Angus also provides compliance services to a separate independent investment manager, which manages an additional US$5 billion, which is both FCA-regulated and an SEC-registered Investment Adviser. In 2020 we established TCI Fund Management (Ireland) Limited for the loan origination business. Angus is active within the Alternative Investment Management Association (AIMA), and sits on its Asset Management Steering Committee and its Government & Regulatory Affairs Committee.  Since September 2018 he has also been on the Board ("Council") of AIMA. The three years prior to 2007 were spent at the Investment Management Association (IMA, now the IA), working closely with IMA members and representing them to regulators and legislators in the UK and across the EU. Before then, Angus spent almost a decade with the FSA and IMRO, supervising some of the largest asset management firms, hedge fund managers and financial advisory firms.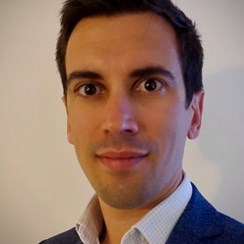 ANTOINE SINEAU
Head Of Compliance, Nordea Investment Funds S.A.
Antoine Sineau is the Chief Compliance Officer of Nordea Investment Funds S.A. ("NIFSA") since 2021. NIFSA has offices in 11 different jurisdictions and is part of the Nordea Asset Management group, which manages more than 270 billion euros for institutional and wholesale clients across the Nordic region and around the globe.
Antoine has 14 years of experience in the financial industry and graduated from HEC Montreal in Canada. He has held various compliance-related roles in large asset management organisations including Fidelity International and Candriam, supporting overall regulatory compliance, product development, cross-border marketing and investment management.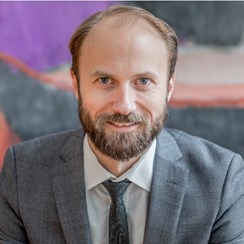 ARNE MARTIN MOEN
Global Chief Operating Officer, Storebrand Asset Management
Arne Martin Moen – Chief Operating Officer - Head of Investment Operations & Technology. Arne Martin joined Storebrand Asset Management in 2015 and is heading the Operational and Technology areas. Arne Martin has held various management roles in Operations and IT. Prior to joining Storebrand Asset Management Arne Martin worked in Operations in Norges Bank Investment Management (NBIM) in Oslo and MSCI in London building financial risk management solutions. Arne Martin holds a MBA in Information Systems from London Metropolitan University and B.Sc Computer Engineering from the Norwegian School of Information Technology.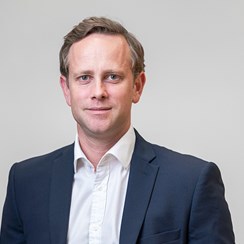 CHRIS TAYLOR
Chief Operating Officer, CG Asset Management
Prior to joining CGAM in 2015 Chris was an Operations Officer at State Street Bank. He has held operational roles servicing Investment Trust and Institutional Pension Fund clients.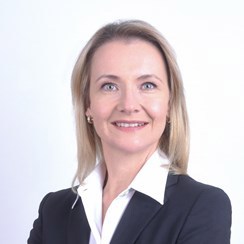 CHRISTINA SCHACK
Head Of Investment Data, Performance Measurement & Reporting, Bank Vontobel AG
Christina Schack is in charge for Data Management & Governance at Bank Vontobel AG. Beside of operational services she also leads related data architecture projects. Christina brings more than 18 years of experience in the financial services industry. Before she joined Vontobel she worked for GAM Investment Management where she was responsible for the Funds Reporting & Financial Data team and the related projects. Christina acquired a deep knowledge in data management, process optimization, business analysis and project management at Nielsen & Partners in Hamburg, an IT consulting services firm.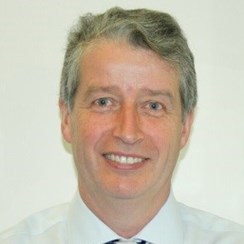 COLIN GIBSON
Senior Advisor / Regional Advocate, EDM Council
Colin is the EDM Council's Regional Advocate for UK & Ireland, and is product manager for the DCAM and CDMC best practice frameworks. He has over 30 years' experience in financial services, specialising in architecture, data governance and data management. He combines and enthusiasm for all things data with experience in software development, technology operations and management of major change programmes.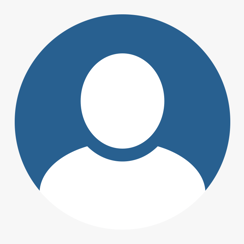 DAVID PELLOW
Director Global Provider Strategy, BlackRock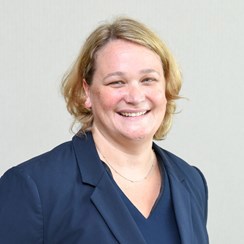 DAVINA GOODALL-SMITH
Chief Operating Officer EMEA, Nikko Asset Management Group
Davina Goodall-Smith joined Nikko Asset Management in May this year as Chief Operating Officer for their European business. As COO, Davina is responsible for over-seeing Nikko AM Europe's day-to-day operational activities and ensuring that the firm has the global connectivity and processes required to achieve best practices. Davina has nearly 20 years of experience in global operations and change management across the UK, Europe, and Asia, and joined Nikko AM from BNP Paribas Securities Services where her most recent role was as Head of Relationship Management.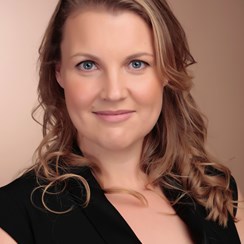 ELIZABETH GILLAM
Head Of EU Government Relations And Public Policy, Invesco
Elizabeth Gillam is Head of EU Government Relations and Public Policy at Invesco where she advises the business and clients on public policy and political developments in Europe. As part of her role, Elizabeth focuses on sustainability and climate finance issues, working alongside Invesco's ESG and investment teams. She joined Invesco in October 2018. Based in Brussels since 2011, Elizabeth joined Invesco from Allianz Global Investors, where she spent nearly 4 years as Senior Policy and Regulatory Liaison. Between 2011-2015, Elizabeth was Deputy Head of the City of London's European Affairs team. Elizabeth began her career as a Policy Advisor at HM Treasury working on European and international tax policy. Elizabeth is a member of the Green Technical Advisory Group which advises the UK government on the development of a green Taxonomy in the UK. Elizabeth is the chair of the International Regulatory Strategy Group's Taxonomy working group and also a member of the IIGCC's Policy Steering Committee. Elizabeth holds a Master of Modern Languages from the University of Manchester.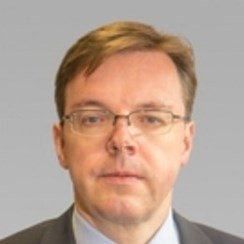 ERIK VYNCKIER
Non Executive Member Director, Foresters Friendly Society
Erik Vynckier is board member of Foresters Friendly Society and chair of the Investment Committee, following a career in investment banking, insurance, asset management and the petrochemical industry. He has been Chief Investment Officer and Chief Executive Officer and frequently consults in investment management, quantitative risk management and derivatives.   He co-founded EU initiatives on high performance computing and big data in finance and co-authored "High-Performance Computing in Finance" and "Tercentenary Essays on the Philosophy and Science of Leibniz".  Erik graduated as MBA at London Business School and as chemical engineer at Universiteit Gent.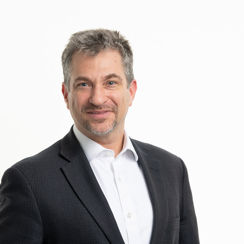 KEVIN SAMBORN
Chief Technology Officer, BT Pension Scheme Management
Kevin joined BTPSM in November 2019 and is responsible for the technology needs of the Scheme, including the IT transformation at BTPSM.
Kevin previously worked at Revolution Financial Technology, a software business he founded in 2015. Before that he was Vice President of Valuation and Risk Analytics at Sapient Global Markets where he provided consulting focused on front office technology, derivatives valuation and risk management. Before Sapient, Kevin was Chief Technology Officer and Senior Vice President at Numerix, a pricing analytics software company.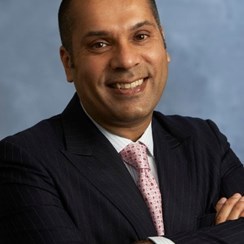 MAQBOOL MOHAMED
CFO, Clarion Partners Europe
Mr. Mohamed is the CFO & COO of Clarion Partners Europe ("CPE"). In this capacity he is responsible for CPE's  finance, operations, tax and compliance functions. In addition, Mr. Mohamed works closely with CPE's CEO in devising and implementing operational and financial strategy as well as fundraising. Prior to Clarion, he served as Managing Director & CFO Europe at Castlelake (UK) LLP. Mr. Mohamed has 20 years of experience in the private equity real estate sector having previously also held senior Finance & Operations roles at Grove International Partners, Citi Property Investors and Cargill Value Investment. He started his career in audit with EY in Brussels and is fluent in English, French, Dutch and German.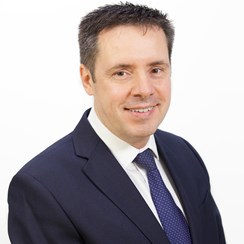 MARIO DE BERGOLIS
Chief Operating Officer, Asset Management One International
Mario De Bergolis is the Chief Operating Officer and Compliance Officer at Asset Management One International Ltd. where he is responsible for the firm's Operations, Middle Office, Compliance and Systems Support departments. Prior to this appointment Mario held the position of Global Head of Strategy and Business Management, Client & Multi-Manager Solutions, at Aberdeen Standard Investments. He was responsible for the implementation of business strategy and provided oversight of the area's technology and change, governance and operational risk framework. Mario has also previously held several leadership positions within Operational Due Diligence and Operations at LGT Vestra and SS&C GlobeOp.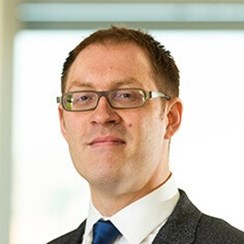 MARK GILLAN
Head Of Operations, AJBell
Mark is responsible for the product management and day-to-day operation of the AJ Bell Investment team's range of multi-asset funds, model portfolios and ancillary investment services. He has over 10 years' experience in global custody, platforms and investment operations in both the retail and institutional spaces.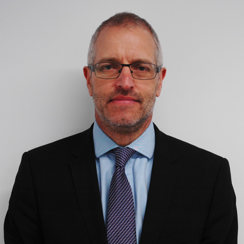 MARK MANNING
Technical Specialist, Sustainable Finance & Stewardship, FCA
Mark Manning leads the FCA's policy work on sustainable finance and investor stewardship. In this role, he is responsible for several initiatives, including the FCA's implementation of the TCFD's recommendations and the FCA's work with IOSCO on corporate reporting standards on sustainability. Prior to joining the FCA in 2018, Mark spent fifteen years as a central banker with the Bank of England (BoE) and the Reserve Bank of Australia (RBA). He held a number of senior roles, with a particular focus on policy, research and supervision in the field of financial market infrastructures (FMIs). Before joining the official sector, Mark spent several years as a fixed income and currency fund manager with Kleinwort Benson Investment Management and Goldman Sachs Asset Management. Mark holds Master's degrees in Economics and Finance, from University College London and London Business School, respectively.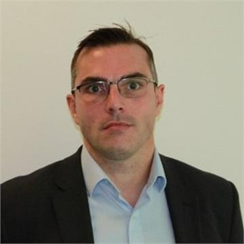 MATT GOULD
Head Of Transition & Fund Admin, Federated Hermes
Matt, Joined Federated Hermes in October 2014 as Head of Transitions and Fund Administration.  Matt has 22 years' experience working in Asset Management looking after outsource relationships covering Fund Accounting, Transfer Agent, Middle Office and Trustee and Depositary for UK, Lux and Irish domiciled funds. Prior to Federated Hermes Matt worked at AXA Investment Management and F&C Asset Management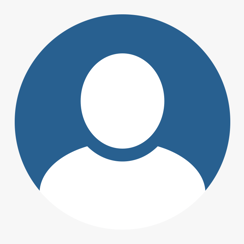 MEAGEN BURNETT
Chief Operating Officer, M&G Investments
Meagen has over 20 years of experience in Financial Services industry across multipleglobal jurisdictions in a variety of Audit, IT, Risk Management, Project/Transformation,Operations and Executive leadership roles.Meagen joined M&G Plc as Chief Operating Officer, Asset Management in August 2019.Prior to this, Meagen worked for Prudential Investment Managers in South Africa where shewas the Chief Operating Officer for 7 years.At M&G Plc, she is accountable for the Global operations functions from Dealing; middleoffice , internal operations and 3rd party outsourced service oversight. She is alsoaccountable for delivery of business change and IT transformation across the Investmentbusiness. She is a Non Executive Director of M&G Investments Southern Africa Limited anda member of M&G Group Limited Executive Committee.Prior to her time in the broader M&G Plc group, she worked in the UK and SA forJPMorgan, Goldman Sachs and KPMG.Her qualifications include B.BusSc (Honours in Finance), Chartered Accountant (SA) ; CFA(part1); CISA designation. She completed the Executive Innovation Program at SingularityUniversity in 2018 and a Post Graduate Diploma in Design Thinking and Strategy in 2019.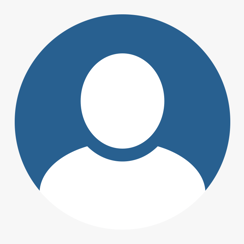 NICK BASSON
COO, Old Street Digital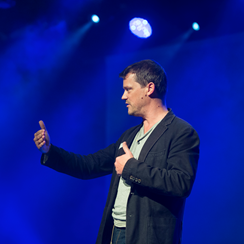 NICOLAS STEINER
Director Of Innovation EMEA, Invesco
Nicolas join Invesco as Director of Strategy and Innovation in 2018 with a focus on Blockchain Research and Innovation ecosystems across EMEA and APAC. He is part of the member at the origin of the Digital Asset and Tokenisation stream at Invesco.  He is an entrepreneur with 20 years' experience in software and architecture supporting emerging tech. He has deep expertise in strategic partnerships within the digital innovation arena and a track record of developing products within corporations, and with lean start-ups where innovation and strategic focus is key.  Nicolas is a founding member of Level39, a community of 1250 leaders in Cybersecurity and FinTech, as well as Fintech Circle, a global platform of fintech entrepreneurs, investors and finance professionals, He is lecturing at the Moller Institute of Cambridge, on behalf of the Institute 4 entrepreneurship, sharing his view as board member, advisor & investor of companies in the Blockchain, Token Economics, Embedded Finance, Open Banking, Data Analytic, FinTech & Real Estate.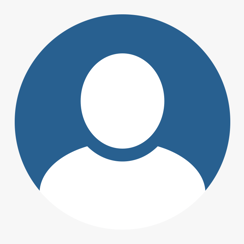 NIGEL HELLEWELL
Chief Operating Officer, Equitile Investments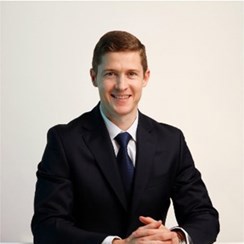 PAUL HANSEN
Group Chief Financial Officer, Signet
Prior to joining Signet in 2022, Paul was a Partner and CFO of Odyssey Capital Managers, where he advised on and managed discretionary investments and headed up the finance function. He has more than 10 years' experience in financial services, including roles as an Equity Analyst, Portfolio Manager and CFO. His work ranged from the establishment of the finance function, launching and co-managing two Collective Investment schemes, and providing key finance support into executive decision-making. Paul holds an Honours Degree in Accounting Sciences from the University of Pretoria, is a Chartered Accountant (SA) and is a CFA charter holder.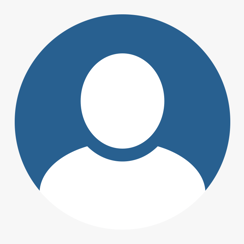 ROBERT CORBALLY
Chief Operating Officer, Variety Capital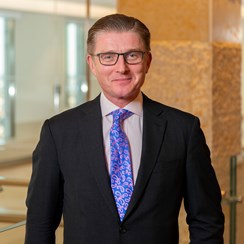 STEPHEN MILLAR
VP, Head Of EMEA, Baron Capital Management
Stephen joined Baron in 2019 as Head of EMEA sales. From 2015 to 2019, he worked at Epoch Investment Partners as head of EMEA. From 2010 to 2015, he worked at Skagen Funds where he was responsible for U.K. business development. From 2006 to 2010, he was employed by T. Rowe Price and was responsible for U.K. and Irish business development and EMEA consultant relations. Previously, he worked at Insight Investment as a Director on the institutional business development team. He began his career in the investment industry in 1996 at Schroders.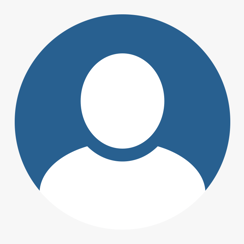 STUART GUNDERSON
Chief Operating Officer, Seilern Investment Management