Meet the speaker line-up for the Fund Operator Summit | Europe 2022 summit.
If you would like to enrol your interest in speaking at a future event, please contact Dan Assor at danassor@clearpathanalysis.com.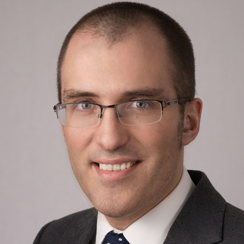 ALAN HOBBS
Transformation Lead, Legal & General Investment Management
Alan joined Legal & General Investment Management in 2016 to lead an Investment Fund Finance and Operations function before moving into transformation focussing on the operating model and total management systems.  Prior to Joining LGIM Alan has over 20 years' experience in the Financial Services sector across buy and sell side with a multi-disciplinary skillset across change and transformation, finance, operations, and IT product ownership.
Alan has an interest in helping organisations maximise their effectiveness and ensuring the design and performance of management systems, and organisational architecture are fully aligned to business strategy.  He has an Accounting & Finance Degree from Birmingham University, is CIMA qualified and recently completing University of Cambridge Judge Business School GMCA.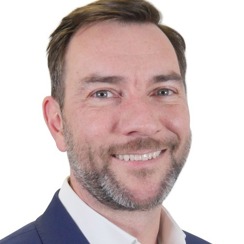 ALASDAIR KINLOCH
former Global Head of Client Experience, abrdn
Alasdair is responsible for the Client Service, RFP and Presentations propositions for abrdn's global client base, covering institutional and wholesale clients in more than 80 countries.  In addition to his operational responsibilities, Alasdair leads the client-facing elements of all major change initiatives, including digital transformation, ESG, regulatory change and operational transformation.  Alasdair joined abrdn in 2012 and was Global Head of Client Service before becoming Global Head of Client Experience in 2021.  Alasdair started his career in Operations and Technology and has held various roles across Corporate Strategy, Change Management, Client Service and Consultancy.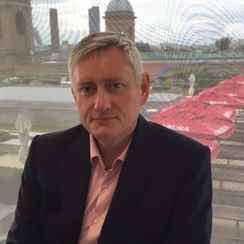 ALEX HOUSEMAN
Head of Enterprise Architecture, M&G Investments
Alex has worked in the Asset Management industry for over 25 years in a variety of roles with DST, JPMorgan Asset Management and for the last 15 years, M&G Investments.  Within technology he has worked in delivery, engineering, architecture – from infrastructure to Enterprise - and lead a Business Solutions team within M&G's Business Change organisation.  He has been focussed on delivering optimised solutions for Front, Middle and Back office, implementing large scale Enterprise platform solutions to Innovative point solutions and everything in between.  He has also represented M&G on a number of consortiums looking at the use of Distributed Ledger technology to improve client outcomes within the asset management industry.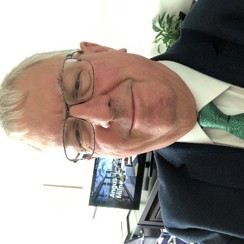 ANGUS MILNE
Director Risk & Compliance, TCI Fund Management
Angus is Director, Risk & Compliance, of TCI Fund Management Limited, having previously been Partner and Compliance Officer at its predecessor, The Children's Investment Fund Management (UK) LLP.  He joined the firm in 2007. TCI manages over US$50 billion, in equites and originated real estate development loans.   TCI manages a concentrated portfolio (mostly long positions) and undertakes fundamental analysis and research into the companies into which it invests. Many positions are held for multi-year periods and we actively engage with the management of those companies. Significant effort has been made in recent years to understand the company's plans to cut carbon emissions, and to encourage each company to put these plans to shareholder votes at general meetings. The firm is regulated by the FCA, and is an SEC Exempt Reporting Adviser. Through TCI Fund Services LLP, a middle/back-office services company, Angus also provides compliance services to a separate independent investment manager, which manages an additional US$5 billion, which is both FCA-regulated and an SEC-registered Investment Adviser. In 2020 we established TCI Fund Management (Ireland) Limited for the loan origination business. Angus is active within the Alternative Investment Management Association (AIMA), and sits on its Asset Management Steering Committee and its Government & Regulatory Affairs Committee.  Since September 2018 he has also been on the Board ("Council") of AIMA. The three years prior to 2007 were spent at the Investment Management Association (IMA, now the IA), working closely with IMA members and representing them to regulators and legislators in the UK and across the EU. Before then, Angus spent almost a decade with the FSA and IMRO, supervising some of the largest asset management firms, hedge fund managers and financial advisory firms.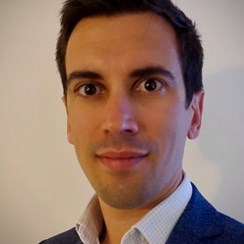 ANTOINE SINEAU
Head Of Compliance, Nordea Investment Funds S.A.
Antoine Sineau is the Chief Compliance Officer of Nordea Investment Funds S.A. ("NIFSA") since 2021. NIFSA has offices in 11 different jurisdictions and is part of the Nordea Asset Management group, which manages more than 270 billion euros for institutional and wholesale clients across the Nordic region and around the globe.
Antoine has 14 years of experience in the financial industry and graduated from HEC Montreal in Canada. He has held various compliance-related roles in large asset management organisations including Fidelity International and Candriam, supporting overall regulatory compliance, product development, cross-border marketing and investment management.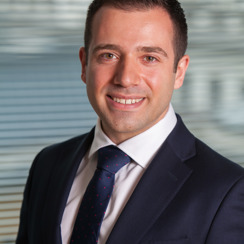 ARIA GOUDARZI
Head of Strategic Analytics & Data, Nikko Asset Management
Aria is the Head of Strategic Analytics and Data at Nikko Asset Management. He has over 15 years' experience in the financial sector working across Australia, Asia and the UK. His areas of expertise cover data architecture and analytics, process redesign and development, and operational and strategic innovation. 
In his current role he oversees the areas of performance, data analytics and ESG data across EMEA, as well as developing and driving Global strategic initiatives. One of his latest projects centres around enhancing the ESG Data capabilities of the firm, building on his experiences and personal interests in the field.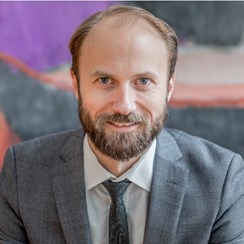 ARNE MARTIN MOEN
Global Chief Operating Officer, Storebrand Asset Management
Arne Martin Moen – Chief Operating Officer - Head of Investment Operations & Technology. Arne Martin joined Storebrand Asset Management in 2015 and is heading the Operational and Technology areas. Arne Martin has held various management roles in Operations and IT. Prior to joining Storebrand Asset Management Arne Martin worked in Operations in Norges Bank Investment Management (NBIM) in Oslo and MSCI in London building financial risk management solutions. Arne Martin holds a MBA in Information Systems from London Metropolitan University and B.Sc Computer Engineering from the Norwegian School of Information Technology.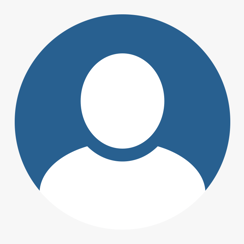 BALAJI GOPALAN
Principal Solutions Architect, AWS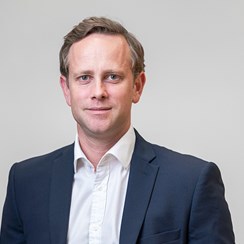 CHRIS TAYLOR
Chief Operating Officer, CG Asset Management
Prior to joining CGAM in 2015 Chris was an Operations Officer at State Street Bank. He has held operational roles servicing Investment Trust and Institutional Pension Fund clients.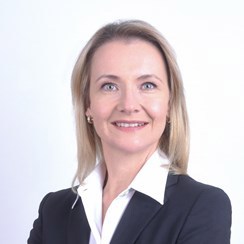 CHRISTINA SCHACK
Head Of Investment Data, Performance Measurement & Reporting, Bank Vontobel AG
Christina Schack is in charge for Data Management & Governance at Bank Vontobel AG. Beside of operational services she also leads related data architecture projects. Christina brings more than 18 years of experience in the financial services industry. Before she joined Vontobel she worked for GAM Investment Management where she was responsible for the Funds Reporting & Financial Data team and the related projects. Christina acquired a deep knowledge in data management, process optimization, business analysis and project management at Nielsen & Partners in Hamburg, an IT consulting services firm.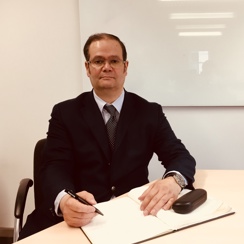 CHRISTOPHE SAILLAND
Chief Executive Officer, Helford Capital Partners
Christophe is the founder and managing partner of Helford Capital Partners, an FCA authorised ManCo specialized in the digital assets space. HCP has been managing digital asset funds since 2018 and is connected to the largest digital assets service providers. Christophe is also the director of Helford Depositary Services, an FCA authorised depositary of alternative investment funds. Prior to founding HCP, Christophe was a managing director at Bank of Montreal London, in charge of financial products trading. Christophe started his career at Bank Indosuez in Paris before joining Bankers Trust in NY.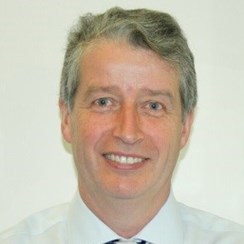 COLIN GIBSON
Senior Advisor / Regional Advocate, EDM Council
Colin is the EDM Council's Regional Advocate for UK & Ireland, and is product manager for the DCAM and CDMC best practice frameworks. He has over 30 years' experience in financial services, specialising in architecture, data governance and data management. He combines and enthusiasm for all things data with experience in software development, technology operations and management of major change programmes.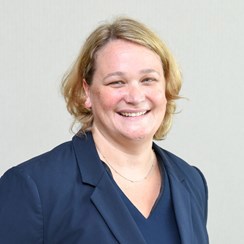 DAVINA GOODALL-SMITH
Chief Operating Officer EMEA, Nikko Asset Management Group
Davina Goodall-Smith joined Nikko Asset Management in May this year as Chief Operating Officer for their European business. As COO, Davina is responsible for over-seeing Nikko AM Europe's day-to-day operational activities and ensuring that the firm has the global connectivity and processes required to achieve best practices. Davina has nearly 20 years of experience in global operations and change management across the UK, Europe, and Asia, and joined Nikko AM from BNP Paribas Securities Services where her most recent role was as Head of Relationship Management.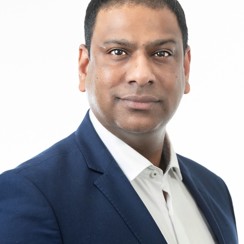 DEON PILLAY
Head of Marketing Operations & Co-Chair of LEGIT, Legal & General Investment Management
He is the Head of Marketing Operations, Legal and General Investment Management in London and the Chair of the firm's L&GBT+Allies network. Outside of the office, he is the Co-chair of InterInvest, a network of investment professionals, that drives LGBT+ equality across the investment management industry and the Diversity Projects LGBT strand. Since arriving in London from his hometown in South Africa, Deon started his career in financial services at a private wealth management company in client services before joining LGIM in 2010.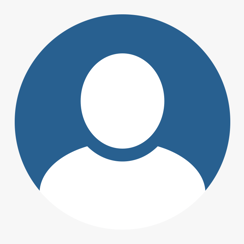 DIMITRI TSOPANAKOS
Partner - Head of Investment Management Data Analytics, Deloitte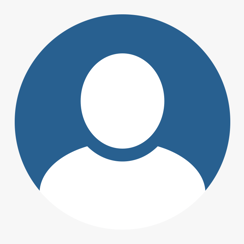 EFFIE KILMER
Chief Data Officer Engagement Lead, Microsoft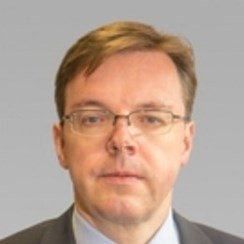 ERIK VYNCKIER
Non Executive Member Director, Foresters Friendly Society
Erik Vynckier is board member of Foresters Friendly Society and chair of the Investment Committee, following a career in investment banking, insurance, asset management and the petrochemical industry. He has been Chief Investment Officer and Chief Executive Officer and frequently consults in investment management, quantitative risk management and derivatives.   He co-founded EU initiatives on high performance computing and big data in finance and co-authored "High-Performance Computing in Finance" and "Tercentenary Essays on the Philosophy and Science of Leibniz".  Erik graduated as MBA at London Business School and as chemical engineer at Universiteit Gent.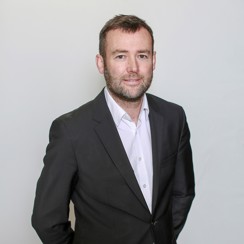 FRANK CARR
Director, Financial Risk Solutions
Frank holds overall responsibility for the marketing strategy at Financial Risk Solutions (FRS).  The primary duty is to generate revenue by increasing sales through successful marketing for FRS using market research, pricing, product marketing, marketing communications, advertising and public relations. In addition, Frank overseas client relationships and upgrades. 
Along with his colleagues Frank has grown the firm to its current successful position boasting a rich software product set used by the most coveted finance industry brands in the world.  This has been achieved from indigenous growth and has involved attracting clients in Europe, the US and Asia.  Frank received The 2017 James Ball Memorial Award for his significant contribution to the international and cross-border life insurance industry. Frank is married with two children and has a keen interest in sport, literature and the arts.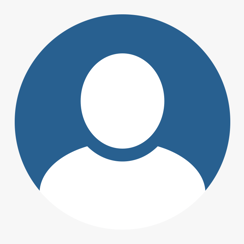 FRANK GLOCK
Managing Director, SimCorp UK Ltd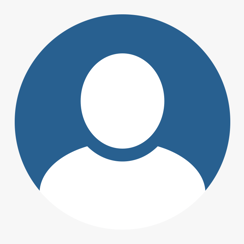 JAKI WALSH
Offer Line Manager, SimCorp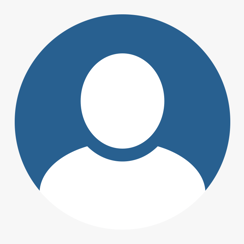 JAMES WITT
Chief Legal Officer EMEA, PineBridge Investments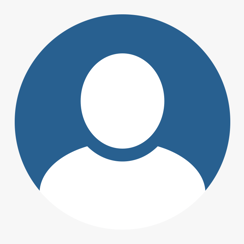 JAN ATKINSON
Group Talent & Capability Director, Royal London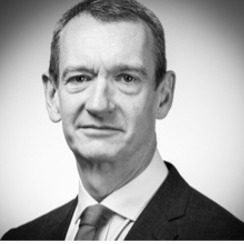 JEFF JONES
Head of Talent, Insight Investment
Jeff joined Insight's Human Resources Department in May 2018. As Head of Talent, he is responsible for employee engagement and development, leadership development, diversity, equity and inclusion (DEI), and resourcing. He is deputy chair of the firm's DEI Committee and chair of the Corporate Social Responsibility Committee. Jeff has over 25 years of human resources experience within financial services, having held senior roles involving the oversight of talent management, staff training and leadership development at NatWest Group, Morgan Stanley, HSBC and PIMCO. He started his career as a Corporate Banking Executive at Natwest Group. Jeff holds an MBA from London Business School and an MSc in Psychodynamic Coaching & Consulting jointly accredited by Insead & HEC. At the beginning of his career, he qualified as an Associate of the Chartered Institute of Bankers, UK.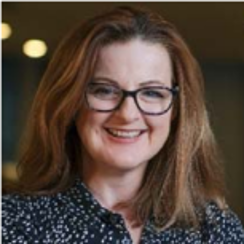 KATE MCCLELLAN
Chief Operating Officer, Aviva Investors
As Chief Operating Officer, Kate is responsible for global operations, transformation and information technology across the Aviva Investors business. This includes the design and execution of an effective operating model to support the business with a focus on increasing operational efficiency and management of relationships with major outsource providers.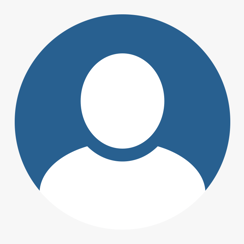 KEVIN ANNUND
Executive Partner EMEA, IBM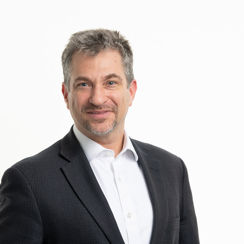 KEVIN SAMBORN
Chief Technology Officer, BT Pension Scheme Management
Kevin joined BTPSM in November 2019 and is responsible for the technology needs of the Scheme, including the IT transformation at BTPSM.
Kevin previously worked at Revolution Financial Technology, a software business he founded in 2015. Before that he was Vice President of Valuation and Risk Analytics at Sapient Global Markets where he provided consulting focused on front office technology, derivatives valuation and risk management. Before Sapient, Kevin was Chief Technology Officer and Senior Vice President at Numerix, a pricing analytics software company.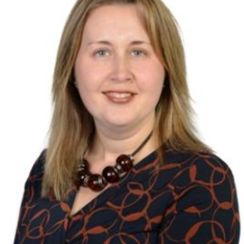 LORRAINE TAYLOR
Chief People & Culture Officer, Local Pensions Partnership Investments
Lorraine is Chief People and Culture Officer at LPPI, leading on a people strategy that builds the desired culture and directly supports achievement of business goals. She also leads on internal communications and facilities management to deliver a holistic employee experience. 
Lorraine has over 30 years experience in the Financial Services industry and prior to LPPI was Head, Senior Manager and Certification Regime at the top 50 international bank Standard Chartered, leading on regulatory compliance across their global footprint and working closely with the senior leadership team. 
She is a member of the HR Committee of the Investment Association and is also a Fellow of the Chartered Association of Certified Accountants, having spent 6 years as a member of their global Qualifications Committee. She is also a Member of the CIPD human resources professional body. 
Lorraine has an 8 year old son, is an active school governor and has a passion for outdoor pursuits.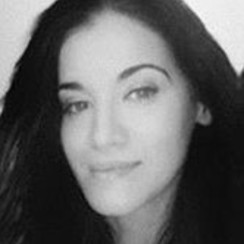 MARCELA SIDDALL
Chief Financial Officer, Unbound
Marcela Siddall has over 10 years' experience in private equity and venture capital as a finance, operations, and fund raising professional. Her previous positions at Pioneer Partners LLP and Kreos Capital include Director of Fund Finance and Operations.
Marcela qualified as an accountant with the Chartered Institute of Management Accountants in 2013 and has been a member since 2013.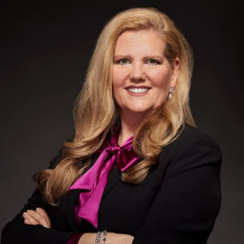 MARIE DZANIS
Head of Asset Management, EMEA, Northern Trust Asset Management
Marie Dzanis, CIMA ® is the Executive Vice President and Head of Asset Management in EMEA
responsible for the end to end asset management business including governance, strategy, operations,
portfolio management, product business development and talent of Northern Trust Asset
Management.
Marie is the CEO of Northern Trust Global Investment, LTD (UK) and sits on the boards of Northern
Trust Global Funds, PLC; Northern Trust Fund Managers (Ireland) Limited, Northern Trust
Investment Funds and FlexShares ETF ICAV Funds. Marie serves on several Executive, business and
risk committees globally for Northern Trust Asset Management including the Northern Trust Asset
Management Executive Committee and EMEA cross-business.
Joining Northern Trust in 2011, Marie held executive positions at iShares/Blackrock, JPMorgan Asset
Management and Smith Barney. Marie's comprehensive business acumen highlights driving diverse
and profitable growth in businesses. Her multifaceted career began as a financial advisor and
subsequently includes experience in securities lending, trading, product development, sales
management and P&L management.
As a recognized industry leader and media contributor, Marie has been celebrated as "Women to
Watch" from Investment News (2017) and "Top Women in Asset Management" award by Money
Management Executive( 2015). Marie sits on the of the Board of Directors of the Investment
Association in the UK, sits on the Investment Association Financial, Audit and Risk Committee, is a
member of Irish Funds and Women in ETFs. Additionally, Marie is on the women's board of the
University of Chicago Cancer Foundation, Advisory Board for BlinkNow Charitable Foundation and
is a producer for the Maggie Doyne documentary called "Love Letters to my Children." Marie has a
BA in Political Theory from the Catholic University of America in Washington DC and is a Certified
Investment Management Analyst ®.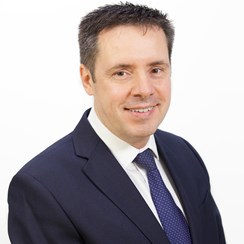 MARIO DE BERGOLIS
Chief Operating Officer, Asset Management One International
Mario De Bergolis is the Chief Operating Officer and Compliance Officer at Asset Management One International Ltd. where he is responsible for the firm's Operations, Middle Office, Compliance and Systems Support departments. Prior to this appointment Mario held the position of Global Head of Strategy and Business Management, Client & Multi-Manager Solutions, at Aberdeen Standard Investments. He was responsible for the implementation of business strategy and provided oversight of the area's technology and change, governance and operational risk framework. Mario has also previously held several leadership positions within Operational Due Diligence and Operations at LGT Vestra and SS&C GlobeOp.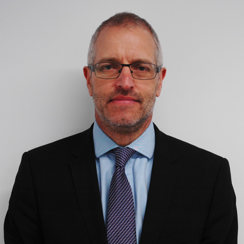 MARK MANNING
Technical Specialist, Sustainable Finance & Stewardship, FCA
Mark Manning leads the FCA's policy work on sustainable finance and investor stewardship. In this role, he is responsible for several initiatives, including the FCA's implementation of the TCFD's recommendations and the FCA's work with IOSCO on corporate reporting standards on sustainability. Prior to joining the FCA in 2018, Mark spent fifteen years as a central banker with the Bank of England (BoE) and the Reserve Bank of Australia (RBA). He held a number of senior roles, with a particular focus on policy, research and supervision in the field of financial market infrastructures (FMIs). Before joining the official sector, Mark spent several years as a fixed income and currency fund manager with Kleinwort Benson Investment Management and Goldman Sachs Asset Management. Mark holds Master's degrees in Economics and Finance, from University College London and London Business School, respectively.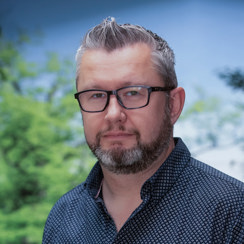 MARK TOMLINSON
Principal Architect, Google
With a 28-year career spanning multiple positions at Google and IBM, Mark is an experienced technical leader with strong business acumen and deep financial services industry knowledge. Mark joined Google four years ago to provide thought leadership for the Google Cloud financial services customer engineering team and has led innovative, first-of-a-kind cloud, data and AI projects with banks and insurers across the globe.

Before Google, Mark was IBM's regional Cloud CTO and the recipient of prestigious Outstanding Technical Achievement and Outstanding Innovation Awards. He is a Chartered Engineer, Open Group Distinguished IT Specialist and has published two books on emerging technology architectures.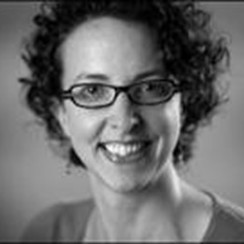 MARY HALL
Data Governance & Reporting Manager, Ruffer
Mary-Patricia Hall, CFA joined Ruffer LLP as their Data & Reporting Manager in July 2021.  Prior to her role at Ruffer LLP, she was at Insight Investment for 10 years in various roles such as Head of Performance, Head of Client & Regulatory Reporting, and Head of the Data Management Office.  Before joining Insight Investment, she was Head of Performance at Hermes and Performance Manager at Old Mutual Asset Management.  Mary is a CFA charterholder since 2008. She graduated cum laude from Georgetown University with a BSFS in International Politics in 1997.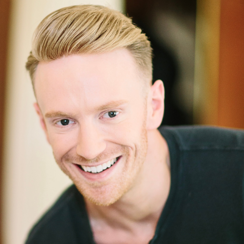 MATT CAMERON
Global Managing Director, LGBT Great
Matt is an experienced talent management, diversity and organisational development leader with
extensive experience within the Financial Servicesindustry. A proven track record in inspiring others,
developing effective strategies, programme execution, managing diverse teams and building
effective partnerships.
Originally from Lancashire in northern England, Matt achieved a BA (Hons) degree in Modern &
Medieval History from the University of Birmingham and was the first in his family to go to university.
Matt is an established public speaker, master of ceremonies, and regular facilitates interview and
panellists discussions.
Matt's vision for the Financial Services industry is to achieve LGBT+ equality and inclusion maturity
to deliver on the expectations of employees, clients and investors. His team advises a broad range of
Financial Services organisations including fund, savings and wealth management firm as well as,
pension trusts, hedge funds, asset owners and investment consultancies. Matt is responsible for the
development and delivery of LGBT Great's strategy and growth.
Matt is also Board Member of the Diversity Project in the UK and was awarded the 2019 Diversity
Champions Award for his contributions to the industry diversity and inclusion agenda. You can follow
Matt and LGBT Great on Twitter: @MattJCam @LGBTGreat and LinkedIn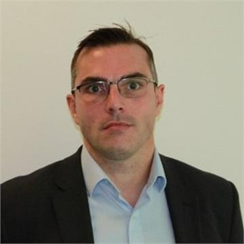 MATT GOULD
Head Of Transition & Fund Admin, Federated Hermes
Matt, Joined Federated Hermes in October 2014 as Head of Transitions and Fund Administration.  Matt has 22 years' experience working in Asset Management looking after outsource relationships covering Fund Accounting, Transfer Agent, Middle Office and Trustee and Depositary for UK, Lux and Irish domiciled funds. Prior to Federated Hermes Matt worked at AXA Investment Management and F&C Asset Management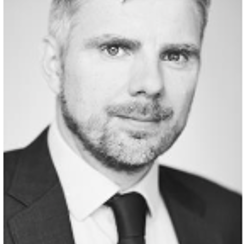 MICHAEL COLLINS
Director Government Affairs, M&G
Michael Collins joined M&G plc as Director of Government Affairs in September 2019.
Immediately prior to taking up this role he was Chief Executive of Invest Europe, the
association representing Europe's private equity, venture capital and infrastructure sectors
and their investors.
Michael was Managing Director for European Government Affairs at Citigroup from 2010-
2013 with responsibility for advising senior management and clients on a range of financial
regulatory and political issues. He started his career in the UK civil service, performing a
number of roles in HM Treasury and in the Foreign & Commonwealth Office during a fifteen
year career. His last posting was to the UK Permanent Representation to the EU, where he
served as Financial Counsellor, advising senior UK Ministers and officials on EU macro-
economic policy issues and on tax and financial services regulation.
Michael holds a First Class degree in Modern History from Wadham College, Oxford and has
dual Belgian and British nationality.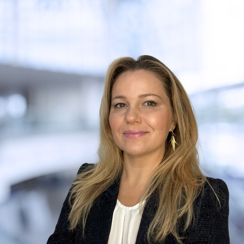 MICHELLE SARTORIO
Global Head of Communications & Marketing, Savills Investment Management
Michelle is the global head of external relations for Savills Investment Management, including PR, marketing and investor communications and plays a strategic role in the firm's ESG initiative. Michelle sits on the firm's Diversity & Inclusion Committee. 
She joined Savills IM from KPMG, where she was a Business Partner in its Markets & Growth team. During her tenure at KPMG, Michelle held a number of go-to-market roles and provided counsel to its asset management, deal advisory and ESG practices. 
Prior to KPMG, Michelle has held roles at Brookfield Asset Management as part of their global investor relations, communications and marketing team, HSBC Global Asset Management within their global strategy team, as well as LGIM, as Head of Intermediary Marketing.
Michelle is a recognised industry expert in ESG and impact investing, client strategy, investor relations and marketing communications, having contributed to a number of thought leadership initiatives focused on the rise of alternatives to mainstream investments, ESG and Impact investing adoption and measurement. She is also a collaborator on industry Diversity and Inclusion initiatives.
She holds an MBA (Warwick Business School and SDA Bocconi School of Management) and a BA (Hons) in Mass Communications.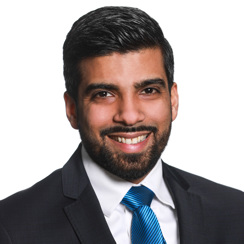 MOHSIN QADIR
Corporate Assets Lead, Fund Finance & Operations, Intermediate Capital
Mohsin leads the ICG's Corporate Assets – Mezzanine, Infrastructure & Life Sciences Fund Finance team. He is responsible for the Fund Finance & Accounting, Third-party Administrator oversight as well as deal support & investor relations across the corporate assets with around EUR 21 B of AUM.
Prior to joining ICG, Mohsin has had a deep breadth of experience in the alternatives industry in various capacities of the fund administration industry as a Director Fund Services at Sanne and earlier as an Associate Director, Private Equity at BNP Paribas, servicing asset managers in the private markets space in debt, real estate and private equity funds across Jersey, Luxembourg, and the Caribbean region.
Mohsin also previously held senior positions in the Audit & Financial Advisory services at Deloitte, BDO & PwC, where he led the Financial Instruments specialist teams advising on valuations of privately held assets, derivatives and other IFRS related disclosures and treatment.
He holds a first class (hons) degree in Finance from Oxford Brookes University and a Fellow member of Certified Chartered Accountants since 2013.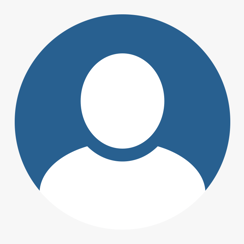 NATASHA LEE
Chief of Staff to Chief Executive Officer, Terra Firma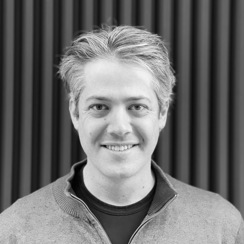 NIC BASSON
Chief Operating Officer, Old Street Digital
Nic is responsible for operations and marketing at Old Street Digital, a crypto asset advisor that is building a range of active, fundamental research-driven, investment funds for institutional investors.

Prior to joining OSD, Nic headed Strategy and Planning for EMEA marketing at Invesco. He joined Invesco when Source ETF was acquired, where he was the Head of Marketing. Previous roles include in equity sales and investment analysis teams at major investment banks and private equity funds. Nic holds a Master of Commerce from the University of the Witwatersrand, South Africa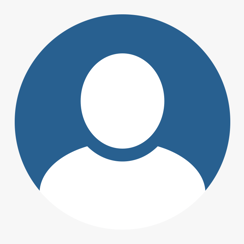 NICOLA CARNEY
Senior Manager, Technology Consulting, Wealth & Asset Management, EY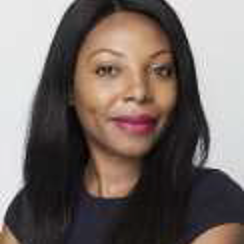 NICOLE WALCOTT
Director HR Business Partner, PGIM Real Estate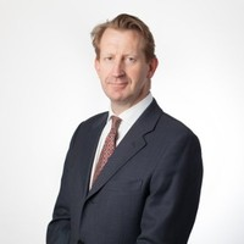 NIGEL HELLEWELL
Chief Operating Officer, Equitile Investments
Nigel has over 20 years of experience in Global Markets, Global Markets Operations, Asset Management and Consulting. As COO and co-founder of Equitile Investments Ltd he has overseen the firm from license application through launch and now manages the firms business operations on a day to day basis.  He has also worked as COO of a Hong Kong based Hedge fund, Partner and Head of Change Management at major UK based hedge fund and on a variety of projects as a big 4 consultant around the globe.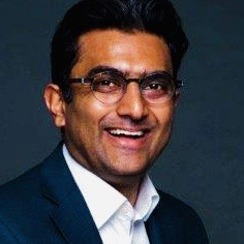 NISHIL PATEL
Chief Operating Officer, Origin Asset Management
Nishil Patel, Partner & COO - Origin Asset Management LLP is a London based boutique asset manager focused in global, emerging, international and small cap equities. Nishil's primary responsibility is business infrastructure, operations, finance, risk and compliance. He began his career in the financial services industry in 1999. Nishil is a Chartered Accountant and holds an Executive MBA.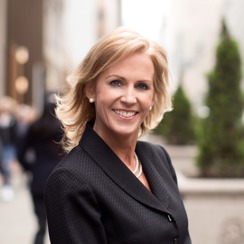 NUALA WALSH
Chief Executive Officer, MindEquity
Nuala Walsh is a strategic advisor, behavioural scientist and former CMO at Standard Life Aberdeen, preceded by positions at Blackrock, Merrill Lynch and PA Consulting. Today, she is Founder of MindEquity, a behaviour change and brand consultancy, holding appointments as Vice-Chair of UN Women (UK); Co-Founder and Non-Executive Director of Global Association of Applied Behavioural Scientists; Non-Executive Director at TS Lombard; member of the Inclusion Advisory Board at The Football Association; the Gender Taskforce at World Athletics; and Ethics Committee at the Chartered Institute of Securities and Investments. Nuala was named among Financial News' Top100 Most Influential Women in Europe (2015), and Top 50 Most Innovative CMOs (2017).  She holds an MSc in Behavioural Science; Masters in Business; and BA Degree.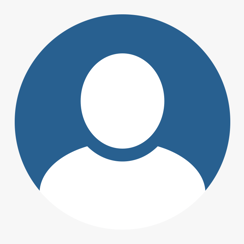 PERI SIMPSON
Finance Manager & Company Secretary, Seilern Investment Management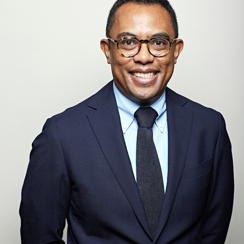 PIERRE-YVES RAHARI
Partner, AlgoMe Consulting
Pierre-Yves is a Management Consultant and an Executive Coach, and the Co-Founder of AlgoMe Consulting.
Prior to AlgoMe, Pierre-Yves was associated with PIMCO, Morgan Stanley, RBC Dexia and Franklin Templeton.
His area of expertise includes strategic business & operational modelling; funds and customer service operations; modelling and implementation of corporate governance structures; oversight and vendor management; leadership development; group, team and individual effectiveness. 
Pierre-Yves is fluent in English and French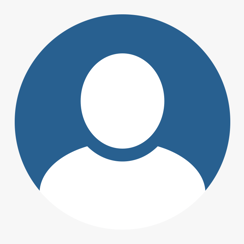 RICH MORRIS
Director Legal & Compliance, Ontario Municipal Employees' Retirement System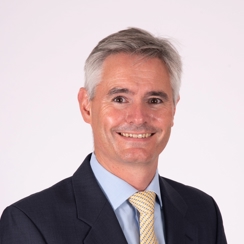 ROBERT CORBALLY
Chief Operating Officer, Variety Capital
Robert's responsibilities include overseeing all day to day operational requirements and overseeing the Variety Capital ICAV. Having joined the investment industry in 2001, most recently Robert was a Managing Director at Manulife Investment Management with responsibility for enhancing the firm's product offering and expanding the distribution footprint within Europe. Previously he has held investment product positions at Standard Life Investments, Ignis Asset Management, Aviva Investors and Prudential. Robert started his career at Skandia, working on their Irish fund platform Robert holds the Investment Management Certificate.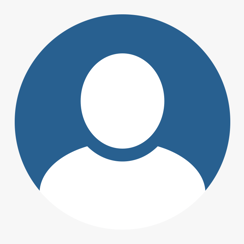 ROGER VAN POORTVLIET
Global Head of Finance, Impax Asset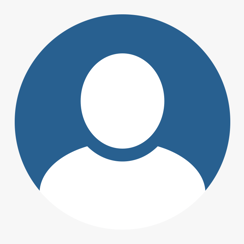 RUPERT NAYLOR
Chief of Staff & Head of Investor Relations, Aristata Capital
Rupert is currently Chief of Staff and Head of Investor Relations at Aristata Capital. Prior to that Rupert worked in various roles at Helios Capital Ventures, Stanhope Consulting and Janus Henderson. Rupert has a broad experience in the financial services and investment management industries, a keen interest in the impact space and holds an MSc in International Management from the University of Exeter. Outside of work Rupert is an avid sportsman, usually found on a hockey pitch, golf course or discussing US sports trivia.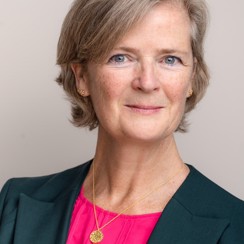 SALLY BRIDGELAND
Chair, Impax Asset Management Group Plc & Chair & Non Executive Director, Local Pensions Partnership Investments
Sally is an actuary with extensive experience in innovation and risk management across investment management and pensions. She was CEO of the BP Pension Scheme in 2007-14 after twenty years with Aon Hewitt working as a consultant and in investment research.  Her non-executive portfolio has included roles at the Nuclear Liabilities Fund, NEST Corporation and the Lloyds Bank pension schemes. External appointments: Chair at Impax Asset Management Group plc, non-executive director at insurers Royal London and Pension Insurance Corporation, and at Local Pensions Partnership (LPP) Limited, where she chairs its regulated investment company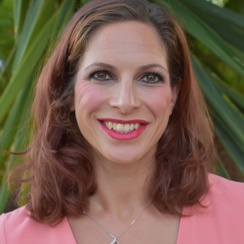 SARAH KAISER
Head of Employee Experience, Fidelity International
Sarah Kaiser is Head of Employee Experience at Fidelity International with responsibility for driving Fidelity's strategic agendas around Diversity & Inclusion, Wellbeing, Employee Engagement, Flexible Working, Digital Employee Experience and the Employee Value Proposition. She is passionate about creating cultures where everyone can thrive.
Previously to joining Fidelity in 2019, Sarah was the Employee Experience, Diversity & Inclusion Lead EMEIA for Fujitsu. She has also led diversity and inclusion efforts for a local government organisation and for the Tate galleries. Prior to that, Sarah was the Director of RenéCassin, an international human rights NGO.
In her personal capacity, Sarah has worked on a wide range of diversity, inclusion and education projects. She is a Trustee of Voice 21, the UK's oracy education charity. She has a degree in Philosophy from the University of Cambridge.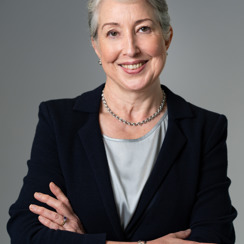 SARAH MAYNARD
Global Head, External Diversity, Equity, & Inclusion, CFA Institute
Sarah Maynard is Global Head, External Diversity, Equity, & Inclusion at CFA Institute, the global
association of investment professionals that sets the standard for professional excellence and
credentials.
Based in London, Sarah leads a global, industry-recognised portfolio of DEI programs for CFA
Institute stakeholders, including candidates, CFA charterholders, CFA member societies, and
investment institutions in order to champion the cause of greater diversity, equity, and
inclusion in the investment management industry.
An experienced investment professional, Sarah joined CFA Institute in 2019 from Majedie Asset
Management, an independent global investment firm based in the UK, where she was Head of
Stewardship and Client Communications Director. In the role, Sarah focused on ESG, especially
governance, with a keen interest in how companies can achieve success through improving
inclusion.
Previously, Sarah was Director of Career Development at CFA Society of the UK, and a founder
of the society's Women's Network, which she transformed into the Inclusion & Diversity
Network, which now has a membership of over 1,200 investment professionals.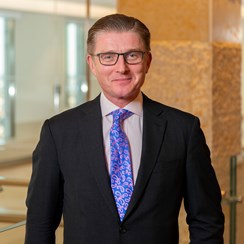 STEPHEN MILLAR
VP, Head Of EMEA, Baron Capital Management
Stephen joined Baron in 2019 as Head of EMEA sales. From 2015 to 2019, he worked at Epoch Investment Partners as head of EMEA. From 2010 to 2015, he worked at Skagen Funds where he was responsible for U.K. business development. From 2006 to 2010, he was employed by T. Rowe Price and was responsible for U.K. and Irish business development and EMEA consultant relations. Previously, he worked at Insight Investment as a Director on the institutional business development team. He began his career in the investment industry in 1996 at Schroders.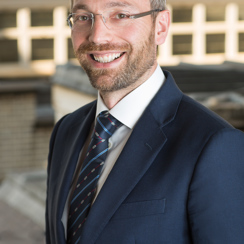 STUART GUNDERSON
Chief Operating Officer, Seilern Investment Management
Stuart is the Chief Operating Officer at Seilern. Prior to joining Seilern, Stuart Gunderson was Chief Operating Officer, Chief Compliance Officer and a Founding Partner of Kiltearn. Stuart started his career in 1997, working at firms including Deutsche Bank, HSBC Global Fund Services, Morgan Stanley Private Wealth Management and Franklin Templeton Investments. He has vast experience in a number of operational and servicing roles and has strategically and successfully managed business change throughout his career by focussing on enhanced client service, reduction in risk and cost management. Stuart is qualified from the Chartered Institute for Securities & Investments (C.I.S.I).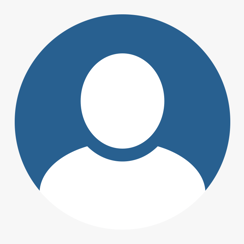 STUART MEDLEN
Managing Director, Head of Operations, Alcentra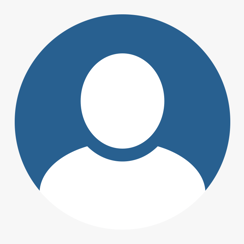 TENDAI BWANYA
Partner - Investment Management Governance, Risk and Controls, Deloitte